(Download) CBSE Text Books: Practical Handbook – Course On BPO's
Disclaimer: This website is NOT associated with CBSE, for official website of CBSE visit - www.cbse.gov.in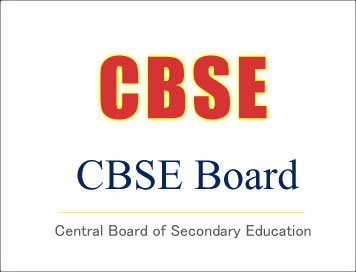 Practical Handbook – Course On BPO's
PRACTICAL HANDBOOK – COURSE ON BPO'S
Using role play method practice the customer handling procedure
10 Marks (24 Periods)

Telephone handling skills
Key points to be remembered;
TELEPHONE HANDLING SKILLS

The place where we provide telephonic customer services is called a contact centre or a call centre. There are two main types of call centers: - inbound and outbound Inbound Contact Centre: - An inbound call center takes incoming calls. Inbound call centers can be customer service departments, tech support numbers, sales inquiries coming from a published number on a website, complaint hot lines, service departments, or even your receptionist if you only have one published number. Functions: - The major functions handled in inbound call centers include the number of calls being handled, the quality of these calls, and how these calls were handled or directed.
Outbound Contact Centre:-An outbound call center makes calls to outside parties. For outbound call centers, some major applications include sales, marketing, confirmations, fund-raising and quality control.
Functions: - The agents are required to make calls, for collections, sales or marketing, etc. Skills required for handling calls:- Communication Skills
Active Listening Skills
Paraphrasing Skills
Empathy
Probing Skills
Problem Solving Skills
Task rapport Balance
Customer Service Skills
Role play 1
Background: - New York's "A" Grade Travel co. "Travel Cruise" was known for its Holiday Tours and Travel Packages for families. Mr. Johnson planned a holiday to the country side and was quite excited about spending a good time with his Family. He had made plans to go to the Beach and rent an accommodation for his family's comfort. He made a Phone call to "Travel Cruise" to make the arrangements. During his call he was made a promise to receive his conformation and the holiday package details by the agent. The agent confirmed the holiday to Mr. Johnson and took his credit card details.
After receiving his account statements from the bank – Mr. Johnson was surprised that he was billed twice on his Credit card and he didn't receive the package on time as committed by the Holiday Company. After calling the bank he got even more worried as the customer service agent hung up on him after listening to his problem. Mr. Johnson again called the holiday co. and asked for the customer service. He had to explain his problem and the matter was still pending. He wanted to speak with the supervisor or the manager however he was told that usually the manager do not take calls and the agent was very rude to him.
Mr. Johnson felt cheated and thought there is a fraud done with him. So he called the bank once again however the customer care officer told him that there is some technical error and he needs to call after two days.
However that would not just solve the purpose, two days seemed to be a very long time for Mr. Johnson. He was feeling absurd and was also skeptical about his getting his money back. Very next morning he got his welcome kit however it had an apology letter which stated that due to technical error his package was cancelled, when he got to know that he will not be able to go for a holiday, he got mad at the company and decided to file a case in the consumer court.
Right after he received his welcome kit, he received his bank statements and found that the money was not reversed into his account as committed by the Holiday Co. His Concern: - Mr. Johnson is in a situation where he is unhappy, the holiday co. has cancelled his holiday and charged him twice on his credit card. The bank is not giving him the clarity as to what happened. There is a heavy interest amount which has been charged to him for exceeding his credit limit. Scenario: - When Mr. Johnson called "Travel Cruise". With a help of a role Play – enact the scenario and demonstrate Customer service and its impact.

Guidelines / Instructions
Form groups of four each and choose the character you want to play
Client
Customer Care Representative
The Manager
One person in the group will give the overview of the entire scenario and describe the characters in detail and keep a check on Time. After the role play prepare a log sheet noting the good points of the call and areas of improvement in light of skills discussed above.
Points to check for:- Communication Skills
Use of Language
Vocabulary
Rate of Speech
Courtesy : CBSE