(News) Girls Outperformed Boys Again in ICSE Class X & ISC Class XII Results-2013
Disclaimer: This website is NOT associated with CBSE, for official website of CBSE visit - www.cbse.gov.in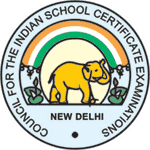 Girls Outperformed Boys Again in ICSE Class X & ISC Class XII Results
Girls have once again outperformed boys in this year's ICSE Class-X and ISC Class-XII examinations the results for which were declared today.
In all, 98.78 per cent of girls and 97.73 per cent of boys passed the Indian Certificate for Secondary Education (ICSE) exam, while 96.66 per cent of girls and 93.91 per cent of boys passed the Indian School Certificate (ISC) examination.
Anika Aggarwal, Simran Khanuja of St.Mary's School, Pune, and Manasi Arora of Chatrabhuj Narsee Memorial School, Mumbai were declared the joint Class X toppers scoring 98.4 per cent.
Bhuvanya Vijay of St. Joseph's Academy, Dehradun, stood first in class XII with a score of 99 per cent, said Gerry Arathoon, chief executive and Secretary of Council for Indian School Certificate Examinations which conducted the examinations.
This year, 1,40,878 students appeared in the Class 10th exam, while 64,043 candidates appeared in the Class 12th exam.
Courtesy : Indian Express