(Alert) Mobile phones are banned on school premises : CBSE
Disclaimer: This website is NOT associated with CBSE, for official website of CBSE visit - www.cbse.gov.in

Mobile phones are banned on school premises : CBSE
---
Central Board of Secondary Education (CBSE) has asked teachers and even principals to restrict the use of cellphones in classrooms, laboratories and other "public spaces" on school premises to set an example to students.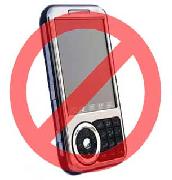 "This is because mobile phones can be a serious cause of distraction, lack of concentration, anxiety, fear and sometimes even misuse," the CBSE said in an advisory .
Students are already banned from bringing mobiles to school, but this is the first time the CBSE has included teachers and even principals in an advisory on restricting the use of cellphones on campus.