(Notification) National Talent Search & Nurture (NTSN) By School Sports Promotion Foundation (SSPF) 2016-17
Disclaimer: This website is NOT associated with CBSE, for official website of CBSE visit - www.cbse.gov.in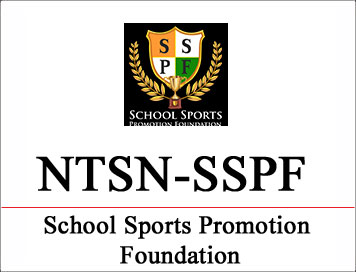 (Notification) National Talent Search & Nurture (NTSN) By School Sports Promotion Foundation (SSPF) 2016-17
ABOUT SSPF
School Sports Promotion Foundation [SSPF]
School Sports Promotion Foundation [SSPF] is a non-profit philanthropic body.
In partnership with the Sports Authoirty of India, [SAI] SSPF has launched National Talent Search & Nurture [NTSN] initiative to:
Search talent through structured tournaments every year and
Nurture talent through organised coaching camps at District, State and National Levels.
SSPF will:
Scout for best talent by conducting competitions/tournaments at all levels;
Identify co-ordinate and improve the use of existing infrastructure
Arrange for top-class coaching at district, state and national levels;
Identify resources, support and coaching staff for each discipline;
Build teams at national and international levels; and,
Forge alliances and partnerships with individuals, sports bodies worldwide, governments and educational institutions and everybody who supports the cause of sports and sportspersons.
Eligibility:

Important Dates:
Last Date for Registration : 30th October 2016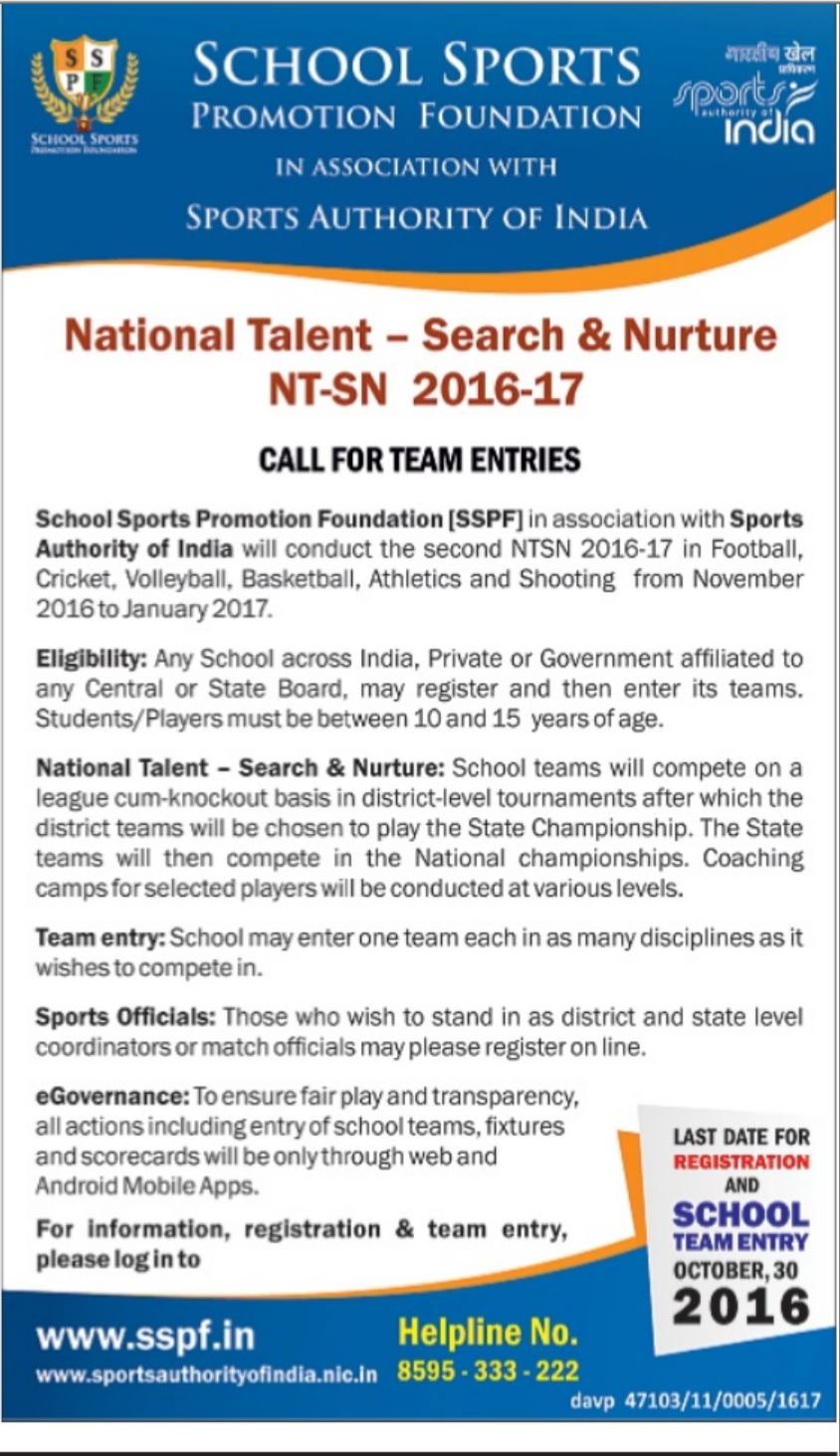 Courtesy: SSPF