(News) Khan academy adds entire CBSE math curriculum to its youtube video tutorials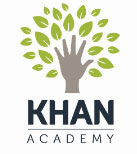 ---
Khan academy adds entire CBSE math curriculum to its youtube video tutorials
---
California-based Khan academy has added Indian math curriculum of Central Board of Secondary Education (CBSE) from 5th grade all the way upto 12th and aims to provide a comprehensive coverage of the syllabus.
Khan academy is a not-for-profit educational organisation founded in 2006 by educator Salman Khan. The organisation produces short lectures in the form of YouTube videos.
The academy uses software, deep data analytics and intuitive user interfaces to help students and teachers around the world.
Its resources include pre-school learning, math, biology, chemistry, physics, economics and finance, history etc and the United States makes 70 per cent of its student base, while the rest hail from countries like India, Brazil, Mexico, and South Africa.
In association with the Academy, Salman Khan also runs Khan Lab School in California which is a laboratory school. The school allows students to work at their own pace, so an eight-year-old could already be doing algebra and a 12-year-old still working on foundational pre-algebra.
Recently, the Academy also announced that it will be offering free online LSAT practice materials as part of a new partnership with the Law School Admission Council. The free practice materials will be available on the website from the second half of 2018.
In 2015, Tata Trusts had entered into a strategic five-year partnership with Khan Academy as the lead founding partner to leverage technology to provide free, world-class education for anyone, anywhere in India, according to a report LiveMint.
The format of the Khan Academy-Tata Trusts programme has been divided into two stages, with stage one of incubation and stage two focusing on scaling. Under incubation, for the first two years, the programme will focus on devising the product and content to serve urban middle as well as low income students aged 8 to 24 in select Tier 1 and Tier 2 cities.
Stage two will focus on scaling up the use of resources for urban students, including translation of product and content offering into three vernaculars, further reported the financial daily.
The organisation also claims its content can be translated into more than 36 languages and provides full Spanish, French, Brazilian, Portuguese, Hindi, Polish, German and Turkish versions of their site.
Courtesy: Business Standard