CBSE - Online registration for The Heritage India Quiz: Gulf Round 2012 | Register online
Disclaimer: This website is not at associated with CBSE, For official website of CBSE visit - www.cbse.nic.in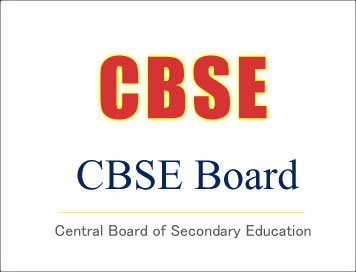 CENTRAL BOARD OF SECONDARY EDUCATION
Online registration for The Heritage India Quiz:
Gulf Round 2012.
Format of the quiz:-
The quiz will be conducted in two rounds:
Preliminary Written Round: which will be conducted by the CBSE on 5th November 2012.

Oral Rounds: (quarter final, semi-final and final) will be conducted at Indian High School, Dubai between 4th-6th December 2012.
General instructions to participating schools:-
The Heritage India Quiz Gulf Round is open to students studying in classes IX to XII. Each school can sponsor one team comprising of three students.

The Preliminary Written Round will be held in 6 countries namely – Bahrain, Kuwait, Oman, Qatar, Saudi Arabia and U.A.E.

Preliminary Written Round will consist of Multiple Choice Questions. The answer will have to be marked on the OMR sheet.

Total of the scores obtained by the three participants will be the marks scored by the team.
Schedule for :
On –line registration: - 1st-15th October 2012. Fee to reach by 20th October 2012.

Date and Time of Written Preliminary Round: - 5th November 2012 at 11:00 A.M.

Venue: - Country Coordinator/ Centre list enclosed (Annexure-A).
Procedure for On-line Registration:-
The schools interested to take part in the quiz may fill up the on-line Registration form online at www.cbse.nic.in by entering their user-id (affiliation number) and password.

After login, the schools are required to fill in requisite details in the registration form by clicking on the submit button.

The schools must take a print out of submitted on-line registration form on A-4 size paper and send the confirmation page along with the registration fee of Rs. 6000/- per school through a Demand Draft in favour of "Secretary, CBSE", payable at Delhi to:- Rama Sharma, Public Relations Officer, Central Board of Secondary Education, "Shikshasadan", 2 Community Centre, Preet Vihar, Delhi-110092.
Courtesy: CBSE