Tips and tricks to Crack CLAT Exam
Disclaimer: This website is NOT associated with CBSE, for official website of CBSE visit - www.cbse.gov.in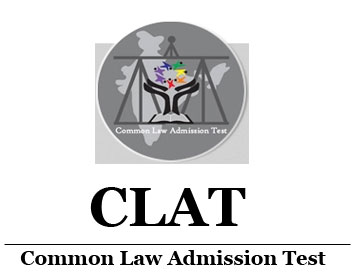 ---
---
Tips and tricks to Crack CLAT Exam
---
---
While the board examination has started in various states of the country, students are also geared up for the entrance tests. For law colleges aspirants, the Common Law Admission Test (CLAT) will be held on May 14. CLAT is conducted for admission in LLB and LLM courses offered by 18 National Law Universities of India.
CLAT opens the door to some of the country's most-reputed law schools. The universities which take part in this exam include the National Law School of India University in Bangalore (NLSIU), National Academy of Legal Study and Research University of Law in Hyderabad (NALSAR), the West Bengal National University of Juridical Sciences in Kolkata (WBNUJS) and Maharashtra National Law University, Mumbai (MNLU).
"Time management is the most important factor in CLAT," says Sonal Gupta, an instructor at the Law Coaching Center, Lakshmi Nagar, New Delhi. "It is therefore important for students to understand which section is more scoring and which one is time-consuming. Therefore, aspirants should focus on easier sections first and do as many mock tests as possible."
She recommends to follow a simple pattern — English and general knowledge first, legal aptitude second followed by mathematics and Logical Reasoning (LR). These are the five main sections of the paper.
Tips and tricks to crack CLAT 2017
For English, you require basic comprehension of the language. The questions in this section will include comprehensive passages and objective-type grammar checking questions.
For GK, candidates find that a daily read of the news papers and remembering key personalities, events and awards is a useful tactic in preparing for this section. This part essentially checks on the candidates knowledge in current affairs.
A lot of importance should be given to the section titled 'Legal Aptitude' as it carries 50 marks. This part determines the candidates' knowledge and ability to understand how law works. The aspirant should also have a thorough reading of the Constitution and a clear understanding of the Indian Penal Code.
Mathematics and LR are considered to be the more challenging parts of CLAT. Maths will test candidate's knowledge on elementary mathematics.
The purpose of the logical reasoning section is to find law aspirant's ability to identify patterns, logical links and rectify illogical arguments. There will be questions such as logical sequences, syllogisms, analogies, and so on. There will be no visual reasoning.
Make notes of chapters you feel are difficult. This will help you during last days of preparation.
Like you prepare for you Board exams, do scan through the previous year papers and find out common questions/ topics asked.
Courtesy: The Indian Express