NTSE Sample Questions : Mental Ability Test (MAT)
Disclaimer: This website is NOT associated with CBSE, for official website of CBSE visit - www.cbse.gov.in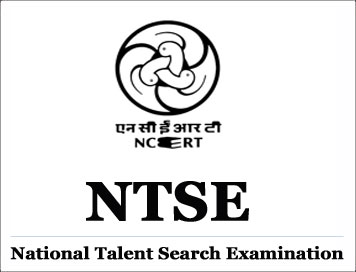 NTSE Sample Questions : Mental Ability Test (MAT)
This test is given to the candidates to judge their power of reasoning, ability to think, ability to judge, evaluate or discriminate, ability to visualize in the space, spatial orientation, etc. A variety of questions, for example: analogies, classification, series, pattern perception, hidden figures, coding-decoding, block assembly, problem solving etc. are used for this purpose.
1 In a certain code, MONKEY is written as XDJMNL. How is TIGER written in that
code?
1. QDFHS
2. SDFHS
3. SHFDQ
4. UJHFS
2 In a queue Rekha is 9th from the back. Geeta's place is 8th from the front. Rimya is
standing between two. What could be the minimum number of girls standing in the
queue?
1. 12
2. 14
3. 16
4. 18
3 Which one of the four diagrams given below represents school, teachers and students?

Courtesy: NTSE