(Papers) CISCE : Download Class X Exam Papers-2018 (History & Civics)
Disclaimer: This website is not at associated with CBSE, For official website of CBSE visit - www.cbse.nic.in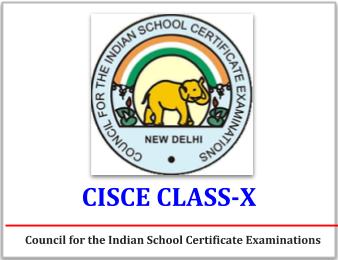 ---
---
(Papers) CISCE : Download Class X Exam Papers-2018 (History & Civics)
---
---
History & Civics :
Subject : History & Civics
Year : 2018
Duration : 2 Hour
Attempt all questions from this Part
Question 1
(a) Name the bill that cannot originate in the Rajya Sabha. [1]
(b) What is meant by the term 'quorum'? [1]
(c) What is the maximum gap allowed between the two parliamentary sessions? [1]
(d) Who administers the oath of office to the Council of Ministers? [1]
(e) What is an Ordinance? [1]
(f) State any one reason why the President is elected indirectly. [1]
(g) State any one administrative function of the Cabinet. [1]
(h) Name any two writs issued by the Supreme Court. [1]
(i) Name the highest criminal court in a district. [1]
(j) What is meant by Lok Adalats? [1]
Disclaimer: This website is not at associated with CBSE, For official website of CBSE visit - www.cbse.nic.in