(Papers) CISCE : Download Class XII Exam Papers-2018 (INDIAN MUSIC HINDUSTANI)
Disclaimer: This website is not at associated with CBSE, For official website of CBSE visit - www.cbse.nic.in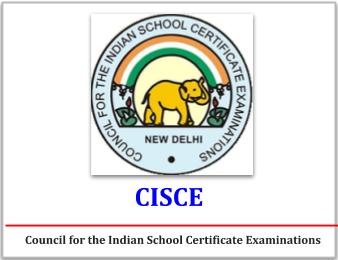 ---
---
(Papers) CISCE : Download Class XII Exam Papers-2018 (INDIAN MUSIC HINDUSTANI)
---
INDIAN MUSIC HINDUSTANI :
Subject : INDIAN MUSIC HINDUSTANI
Year : 2018
Class : 12
Duration : 3 Hour
Instruction :
(Candidates are allowed additional 15 minutes for only reading the paper.
They must NOT start writing during this time.)
Answer five questions in all, choosing two questions from Section A and either three
questions from Section B (Vocal or Instrumental)
or three questions from Section C (Tabla).
The intended marks for questions or parts of questions are given in brackets [ ].
Question 1 [14]
Write in complete notation any one of the following:
(a) A Madhya laya Khyal or a Massetkhani Gat in Shaadhav sampoorna jaati Raga with three Alaps and three Taan or Todas set in the composition.
(b) A Bada Khyal in vilambit Ektaal or a Gat in Sampoorna Jaati Raga with two Alaaps set in the composition.
(c) Two Laggis in Kaharawa and one Chakkradhar Tukda in a Tishra Jaati Taal.
(d) Four Kisme in Kaharawa and Four Kisme in Dadra.
Question 2 [14]
Write an essay (not exceeding 200 words) on any one of the following:
(a) Excellence in music is attained only through devotion.
(b) Role of electronic media in promoting music.
(c) Effect of Naad and Kolahal on humans as well as animals and plants.