IBM-CBSE AI K-12 Curriculum 
Disclaimer: This website is not at associated with CBSE, For official website of CBSE visit - www.cbse.nic.in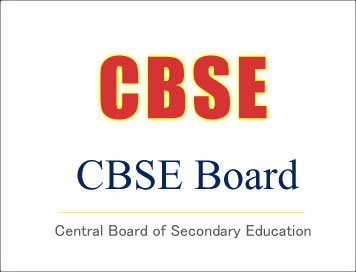 ---
---
IBM-CBSE AI K-12 Curriculum
---
---
Need for the Program
What is AI and why is it important today?
The advent of digital technologies, social media and Internet of Things is resulting in huge amounts of data being created. It is a famous saying today that data never sleeps!
AI is a discipline in computer science that focuses on developing intelligent machines, machines that can learn and then teach themselves. These machines, then, can process vast amount of data than humans can, and several times faster. However, AI can go across all disciplines to change the world for the better– from creating new healthcare solutions, to designing hospitals of the future, improving farming and our food supply, helping refugees acclimate to new environments, improving educational resources and access, and even cleaning our oceans, air, and water supply. The potential for humans to improve the world through AI is endless, as long as we know how to use it.
About the Program & Program Schedule
In Phase I of implementation, the program will focus on Grade 11 teachers and students nominated by CBSE in Delhi-NCR, Bangalore, Hyderabad, Kolkata, Chennai and Bhubaneswar. The program will work at the following levels:
Stage 1: Orientation Workshop for Principals / School Leaders
A half-day orientation workshop will be conducted on the significance of AI as an emerging technology and the need to foster an AI-ready and innovation-ready ecosystem for educators and students.
Participating schools need to be represented by their Principals/School Head, accompanied by a teacher who will undergo the AI teacher training program will carry on the AI program in the school.
The program timings will be between 09.00 am – 01.00 pm, where the participants will be briefed on the AI curriculum, Teacher Training agenda, Student Mentoring program and the expectations from the school for participation.
Theschedule for the Principal Orientation workshops is as follows:
(Note: Any changes in the below schedule will be informed to the concerned parties)
| | | | |
| --- | --- | --- | --- |
| S. No. | DATE | CITY | VENUE SCHOOL |
| 1. | 11-12-13 Sep 2019 | Delhi | Springdales School, Pusa Road, New Delhi |
| 2. | 19-20-21 Sep 2019 | Delhi- NCR | DLF Public School ,Sector 2, Rajender Nagar, Sahibabad, Block 2, Rajendra Nagar, Ghaziabad, Uttar Pradesh 201005 |
| | | | |
| --- | --- | --- | --- |
| 3. | 19-20-21 Sep 2019 | Bangalore | Delhi Public School,Survey No 35/1A, Off Bellary Road, Jalla Hobli, Bagalur Post, Sathnur Village, Bengaluru, Karnataka 562149 |
| 4. | 19-20-21 Sep 2019 | Kolkata | Sushila Birla Girls School,7, Moira Street, Elgin, Kolkata, West Bengal 700017 |
| 5. | 23-24-25 Sep 2019 | Bhubaneswar | DAV Public School, Chandrashekharpur,Chandrasekharpur Road, Sailashree Vihar, Chandrasekharpur, Bhubaneswar, Odisha 751021 |
| 6. | 26-27-28 Sep 2019 | Chennai | Bhartiya Vidya Bhawan's Rajaji VidyashramNo. 6, Kilpauk Gardern Road, Kilpauk Chennai 600010 |
| 7. | 26-27-28 Sep 2019 | Hyderabad | Delhi Public School,Plot No.44, Telephone Exchange, 42A, Nacharam - Mallapur Rd, behind Nacharam, Durga Nagar, Nacharam, Hyderabad, Telangana 500076 |
Stage 2: Teacher Training
After the orientation workshop, nominated teachers from the participating schools will go through a 2½ day teacher training workshop.
The objective of the training program is to help build foundational skills of Artificial Intelligence (AI) through a customized curriculum, that can enable teachers to guide and mentor students on solving problems and innovating around AI.
The training will be a learning pathway to develop skills and knowledge based on two themes:
'Digital foundations' and 'Role-based learning', leading to IBM certified badges for teachers.
The curriculum for the teacher training program has been developed to accommodate teachers from diverse backgrounds (i.e. teachers with/without AI/Computer Science background).
1000 teachers from 1000 schools (CBSE affiliated) across Delhi-NCR, Bangalore, Chennai, Hyderabad, Kolkata and Bhubaneswar will undergo AI training.
Participating teachers will be given some project ideas to work with their students, post the training workshop.
The schedule for the Teacher Training workshops is as follows:
(Note: Any changes in the below schedule will be informed to the concerned parties)
| | | | |
| --- | --- | --- | --- |
| S. No. | DATE | CITY | VENUE SCHOOL |
| 1. | 11-12-13 Sep 2019 | Delhi | Springdales School, Pusa Road, New Delhi |
| 2. | 19-20-21 Sep 2019 | Delhi- NCR | DLF Public School ,Sector 2, Rajender Nagar, Sahibabad, Block 2, Rajendra Nagar, Ghaziabad, UP- 201005 |
| 3. | 19-20-21 Sep 2019 | Delhi- NCR | Bal Bharti Public School, Sector 21, Noida |
| 4. | 19-20-21 Sep 2019 | Bangalore | Delhi Public School, Survey No 35/1A, Off Bellary Road, Jalla Hobli, Bagalur Post, Sathnur Village, Bengaluru, Karnataka 562149 |
| 5. | 19-20-21 Sep 2019 | Kolkata | Sushila Birla Girls School,7, Moira Street, Elgin, Kolkata, WB - 700017 |
| | | | |
| --- | --- | --- | --- |
| S. No. | DATE | CITY | VENUE SCHOOL |
| 6. | 23-24-25 Sep 2019 | Delhi- NCR | Blue Bells Public School, Sector 10, Gurugram |
| 7. | 23-24-25 Sep 2019 | Kolkata | Apeejay School, Park Street, Kolkata |
| 8. | 23-24-25 Sep 2019 | Bhubaneswar | DAV Chandrashekharpur, Bhubaneswar |
| 9. | 26-27-28 Sep 2019 | Chennai(02 batches) | Bhartiya Vidya Bhawan's Rajaji VidyashramNo. 6, Kilpauk Gardern Road, Kilpauk Chennai |
| 10. | 26-27-28 Sep 2019 | Delhi | The Mother's International School, Sri Aurobindo Marg, New Delhi-16 |
| 11. | 26-27-28 Sep 2019 | Bangalore | Kendriya Vidyalaya, Bangalore/Sri Sri Ravi Shankar Vidya Mandir, Bangalore |
| 12. | 26-27-28 Sep 2019 | Hyderabad | Delhi Public School, Plot No.44, Telephone Exchange, 42A, Nacharam - Mallapur Rd, behind Nacharam, Durga Nagar, Nacharam, Hyderabad, Telangana 500076 |
| 13. | 3-4-5 Oct 2019 | Delhi- NCR | Gurukul - The School, NH-24, 28 kms DelhiMilestone, Ghaziabad, U.P.- 201015 |
| 14. | 3-4-5 Oct 2019 | Hyderabad | Sanskriti School, Golden Tulip Estate, Ragavendra Colony, Kondapur, R.R. Dist. Hyderabad-500 084 |
| 15. | 10-11-12 Oct 2019 | Delhi | Sadhu Vaswani International School For Girls,2nd Street, Shanti Niketan, New Delhi-110021 |
| 16. | 10-11-12 Oct 2019 | Delhi | Kendriya Vidyalaya , Delhi |
| 17. | 10-11-12 Oct 2019 | Bangalore(02 batches) | Delhi Public School, Survey No. 43/1B &45,Sulikunte Village Sarjapur Road, Bangalore |
| 18. | 10-11-12 Oct 2019 | Bhubaneswar | SAI International School, Plot -5A, Infocity Ave, Chandrasekharpur, Bhubaneswar, Odisha 751024 |
Stage 3: AI- Enabled SEWA Program for Students
The AI-Enabled SEWA Program will be conducted by IBM trained experts in select schools with ATLs in the regions of Delhi, Bangalore and Hyderabad.
The program is an opportunity to foster student innovation and make them innovation and AIready Students from the selected schools will go through a 5-stage process:
Stage1:AI- Thon - an accelerated orientation on AI
Stage 2:UNBox AI - Ideation and innovation workshop on select areas for AI deployment
Stage 3:Rapid prototyping - students make a minimum viable prototype
Stage 4:Capstone Project with Mentoring- Top 3 students from each school will be provided hands on student training and mentoring by IBM experts for advanced prototype development and on ground implementation of projects
Stage 5:Showcase- Top 40 students from across schools will be selected for Capstone Project showcase in appropriate national and international forums
A total of 36 hours of training and mentoring will be provided through Stages 1-5
Stage 1,2 and 3 will take place in September and October and the schedule for the same will be made available closer to the training dates to the participating schools
In Stage 4,5 the selected top students and their teacher mentors will be provided showcase opportunities at various national events organized by CBSE in November - December 2019 and January 2020 and an International showcase opportunity at the "Activate AI summit" at UC Berkeley College of Engineering, California, USA in June 2020.
The schedule for the student mentoring programmes is as follows:
(Note: Any changes in the below schedule will be informed to the concerned parties)
LOCATION

MONTH

SCHOOL SET 1

SCHOOL SET 2

SCHOOL SET 3

DELHI

SEP – WEEK 3

AI – THON: ORIENTATION

SEP – WEEK 4

AI – THON: ORIENTATION

OCT – WEEK 1

UNBOX AI: WORKSHOP

AI – THON: ORIENTATION

OCT – WEEK 2

RAPID PROTOTYPING

UNBOX AI: WORKSHOP

OCT – WEEK 3

RAPID PROTOTYPING

UNBOX AI: WORKSHOP

OCT – WEEK 4

RAPID PROTOTYPING

BANGALORE

OCT – WEEK 1

AI – THON: ORIENTATION

OCT – WEEK 2

AI – THON: ORIENTATION

OCT – WEEK 3

UNBOX AI: WORKSHOP

OCT – WEEK 4

RAPID PROTOTYPING

UNBOX AI: WORKSHOP

NOV – WEEK 1

RAPID PROTOTYPING

HYDERABAD

OCT – WEEK 2

AI – THON: ORIENTATION

OCT – WEEK 3

OCT – WEEK 4

UNBOX AI: WORKSHOP

NOV – WEEK 1

RAPID PROTOTYPING
Requirements from the school to participate in the student program
Auditorium or appropriate space to conduct the student workshops
Projector and speaker setup
Access to ATL Lab in the school
A subject teacher or SEWA co-ordinator assigned as co-ordinator for the student mentoring program